i bought an 89 prelude a couple weeks ago. my first car. paid a thousand for it. has under 300k miles. came with a pioneer deck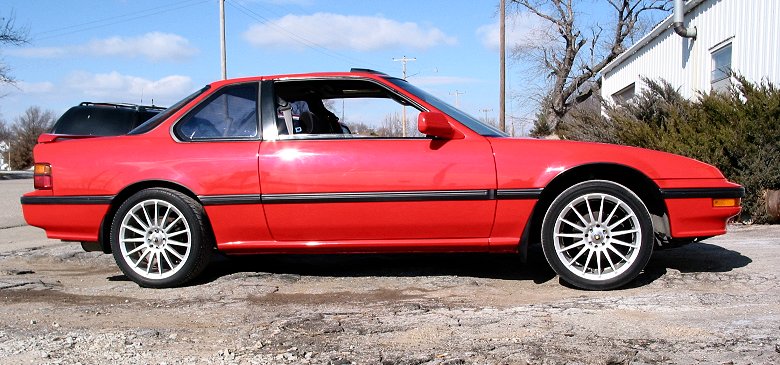 its not the exact car i have, the one in the picture is an 88 prelude and i have an 89. they look the exact same though, down to the sunroof and color. everything except im running 3 hubcaps, and my car doesn't have the little wing on the back.
i plan on getting some ebay rims in the spring.