So the stock pivots in the crack . . . ?
French sniper training at its finest. As one astute observer noted, "You gotta love those Frenchies; only they could come up with a field-expedient bench rest that looks like a still shot from 'Brokeback Mountain'."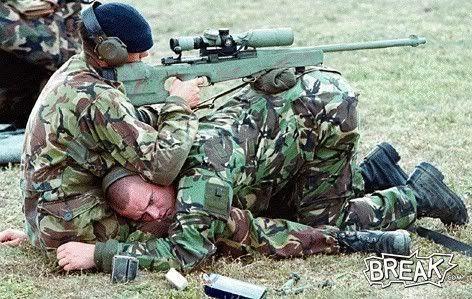 Note: This is a valid psychological two-part procedure ... first you "moon" your enemy, making him furious and when he stands up to give you the finger you have a MUCH larger target so that even a French sniper can't miss!