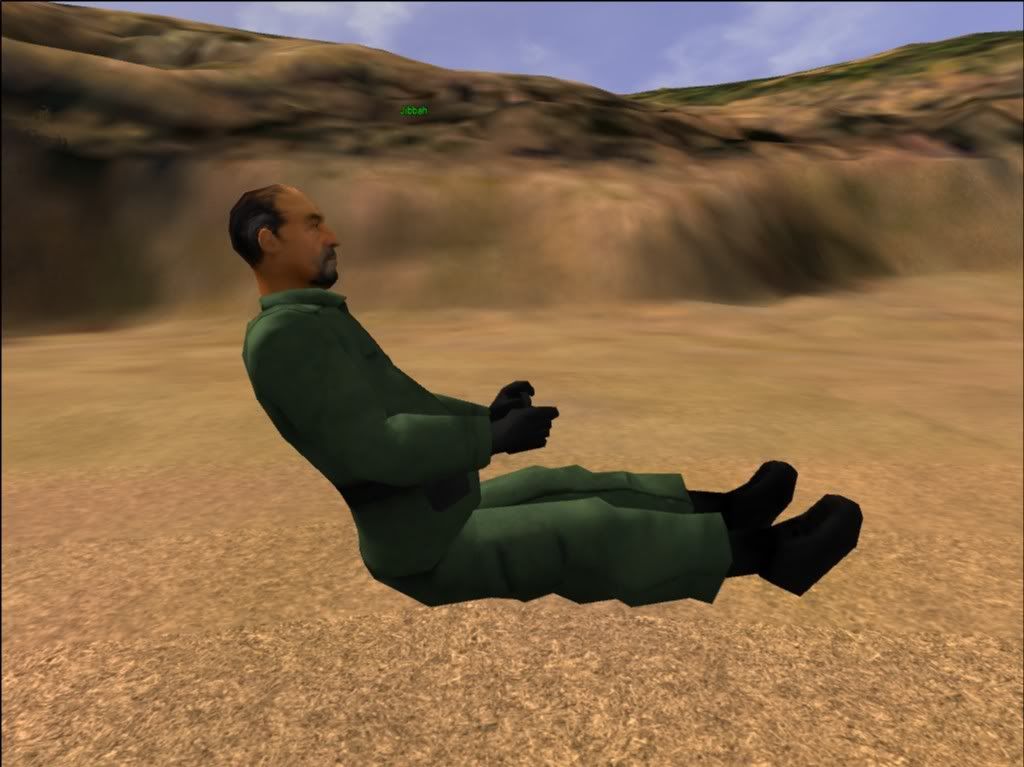 Took me an hour, but now i have images of what all the animations look like. look at the title of the image to see its animation.
<font>Click For Gallery</font>
http://s158.photobucket.com/albums/t118/Ziprock-2007/3D%20and%20MODDING/Sit_Animations/
This stuff is from another thread here.
<font>
// Example //
UPG01 ctrlx02
////////////
http://mods.terranova-exp.com/forums/showthread.php?s=&threadid=1901&highlight=UPG01
UPG01 sitexYYA(YY=number) the YY number decides what sit animation the player has
UPG01 CTRLXYY(YY=number) the YY number decides what Control animation and what type of vehicle it is
heres a list of the Sit\Control points
<b>
anim_sit "LBirdSP.bad"
anim_sit_2 "BugSit.bad"
anim_sit_3 "Z3Sit.bad"
anim_sit_4 "LBirdSCP.bad"
anim_sit_5 "LBirdSit.bad"
anim_sit_6 "BugSitP.bad"
anim_sit_7 "Z3SitR.bad"
anim_sit_8 "Z3SitF.bad"
anim_sit_9 "Z3SitL.bad"
anim_sit_10 "TruDSi.bad"
anim_sit_11 "LCacDr.bad"
anim_sit_12 "HomSitPa.bad"
anim_sit_13 "HomSDri.bad"
anim_sit_14 "datvDr.bad"
anim_sit_15 "SIT_015.bad"
anim_sit_16 "SIT_016.bad"
anim_sit_17 "SIT_017.bad"
anim_sit_18 "SIT_018.bad"
anim_sit_19 "SIT_019.bad"
anim_sit_20 "SIT_020.bad"
anim_sit_21 "SIT_021.bad"
anim_sit_22 "lcacdr_1.bad"
anim_sit_23 "CycDr23.bad"
anim_sit_24 "CycDr24_A.bad"
anim_sit_24_stop "CycDr24X_A.bad"
anim_sit_24_back "CycDr24BF_A.bad"
anim_sit_24_left "CycDr24L_A.bad"
anim_sit_24_right "CycDr24R_A.bad"
anim_sit_25 "Tnk_Drv.bad"
anim_sit_26 "Idl_stnd.bad"
</b>
// <i>Example when more than one sit point on an object, i have named them like this:</i>
UPG01 sitex17
UPG01 sitex17 b
UPG01 sitex17 c
UPG01 sitex17 d</font>